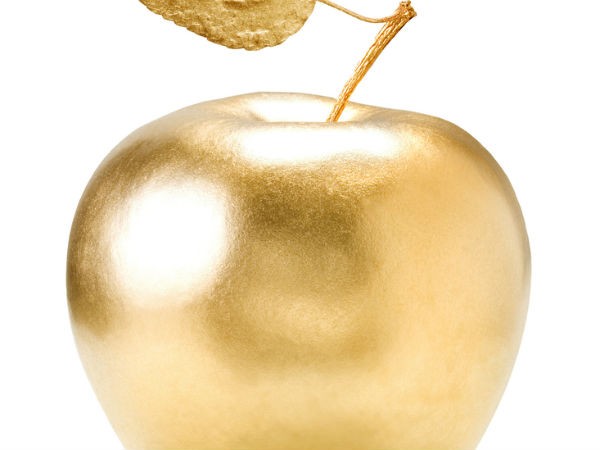 If any person is going through a rough patch in his life financially, then there are several options for him to take financial help from a legitimate source. One source is taking a loan from a bank or any other financial institute. Among all the types of loans that one could get, a gold loan is considered the quickest, easy, and effective type, because gold is a universal currency and it provides great security to the lender.
The advantages of taking a loan against gold are many. There are low-interest rates and it also provides easy and beneficial disbursement with flexible repayment tenure. The gold also provides enough security to the lender, that they sanction loans even when the borrower's credit score is not promising enough.
The cheapest rates on gold loan
Here is a list of the companies that offer gold loans with the cheapest rates. Note that the gold loan interest rates are relative to the loan amount of Rs. 5 lakh that can be availed for the period of three years. Also note that the interest rates depend on the loan amount, the loan tenure, and other conditions of the bank or the financial company.
| | | |
| --- | --- | --- |
| S. No. | Bank | ROI in % per annum |
| 1 | Punjab and Sind Bank | 7 |
| 2 | Bank of India | 7.35 |
| 3 | State Bank of India | 7.5 |
| 4 | Canara Bank | 7.65 |
| 5 | Union Bank | 8.2 |
| 6 | Karnataka Bank | 8.37 |
| 7 | Indian Bank | 8.5 |
| 8 | UCO Bank | 8.5 |
| 9 | Federal Bank | 8.5 |
| 10 | Punjab National Bank | 8.75 |
| 11 | J&K Bank | 8.85 |
| 12 | Central Bank | 9.05 |
| 13 | Indian Overseas Bank | 9.25 |
| 14 | HDFC Bank | 9.5 |
| 15 | Bank of Baroda | 9.6 |
| 16 | Dhanlaxmi Bank | 9.7 |
| 17 | Karur Vyasa | 10.1 |
| 18 | ICICI Bank | 11 |
| 19 | South Indian Bank | 11.95 |
| 20 | Axis Bank | 12.5 |
Note that, in the loans sanctioned by companies against gold jewellery and ornaments for non-agricultural purposes, the allowable loan-to-value (LTV) ratio has been raised to 90%. Only those loans will be eligible for the change, which are approved before 31st March 2021. The previous cap of 75% on LTV will be reapplied on all the loans which will be approved by the lending companies on or after 1st April 2021. This means that the lending companies can provide a loan amount of up to 90% of the collateral gold, which was kept at 75% previously.
Gold Loan Eligibility
Before applying for the gold loan, you must know the eligibility criteria the lenders use to sanction the loan amount. The eligibility criteria are different for different lending companies. That means, their conditions of loans can also be different. So it would be a wise decision to consider all the details, such as interest rate, loan tenure, security deposit, etc., before applying for a gold loan in a financial company.
We have provided you with the standard criteria that all lenders follow to sanction loan:
The minimum age of the borrower should not be less than 18 years.

The borrower must have some amount of gold jewellery and ornaments in his possession to pledge it as security.

The gold that the borrower is taking a loan against should be at least 18 carats.
Necessary documents required for a gold loan
The borrower must have the following documents in his possession if he is applying for a gold loan

Completely filled form of loan application

Two passport size photographs

PAN Card or Form 60

Identity proof (Aadhar card, PAN card, Ration card, Driving license)

Address Proof (Aadhar card, Voter ID card, Telephone bill, Electricity bill, etc.)

Signature proof
Main benefits of taking a gold loan
A gold loan provides you a quick and easy way to arrange cash in time of emergency. You can apply for a gold loan to cover hospital expenses, start or expand your business, schooling of your child, or other financial requirements.
Banks and other Non-Banking Financial Companies (NBFC) that provide gold loans, feel more secure while sanctioning loans against gold because it is a universal currency, and chances of it going into loss are next to impossible. Banks and NBFCs also offer the cheapest interest rates on the gold and have made the loan approval process very simple and hassle-free.
Because collateral loan gives ample security to the lending companies, these companies do not consider the credit score of the borrower before approving the loan. They know they can recover the loan amount through gold if the borrower fails to pay off the amount. This also makes the people, who don't have any source of income, such as housemakers, take loans.