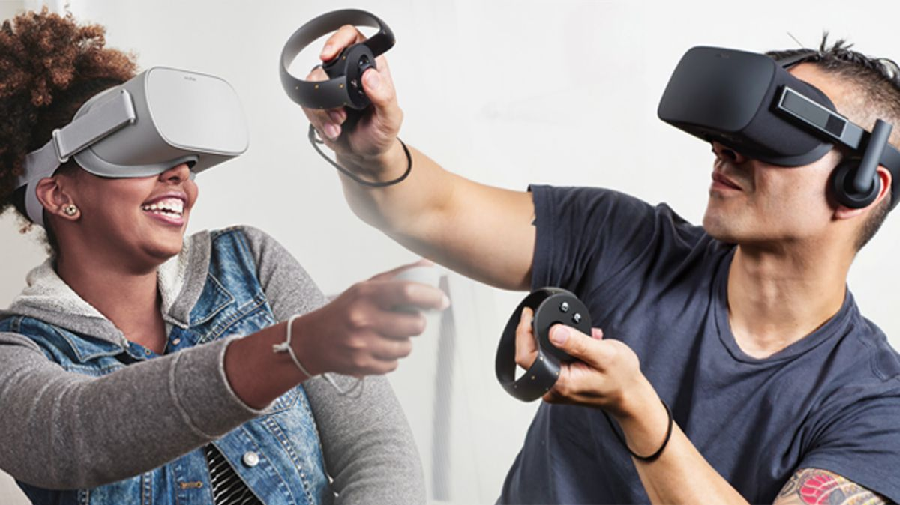 The Best Virtual Reality New York Experiences
Veronica Vaughn, 3 years ago
3 min

read
342
Virtual reality is one of the latest and greatest ways to unwind and have fun in this digital age, and NYC gives you some incredible ways to experience it. VR can transport you into an entirely new world where you experience scenes and settings that you've only been dreaming off. NYC, unlike many places in the world, has a range of VR experiences ranging from movies to tours and even VR bars. This article shows you the best place to get your virtual reality New York experiences.
VR World
This is the largest VR entertainment centre in New York's western hemisphere. It covers three floors down the street from the Empire State Building and inspires individuals with virtual reality experiences. In its space, one can explore gaming, culture and entertainment. Visiting this place also enables one to experience art, music and adventures such as racing in formula one cars with friends, exploring the Orion Nebula and climbing Mount Kilimanjaro.
VR World also has a cool space, good backgrounds and nooks which are fully stocked. Their VIP rooms, bar and neon-lit game bays are also something to consider. Here one will find a great selection of VR games from the beginner level to the intermediate level. Games offered by VR world include; Job Simulator, Fruit Ninja, Tilt Brush and Richie's Plank Walk. It, however, caters more for adults than kids.
Escape Virtuality
Escape Virtuality is among the newest VR hot spots in New York. This state of the art entertainment complex located in Chelsea, has simulators, virtual reality escape games, and an augmented reality rock climbing wall. It's high-tech escape rooms are also full of surprises. They deliver interactive challenges ranging from full-motion car racing simulators to multi-directional treadmills which can excite visitors. Every movement a person makes in the real world triggers an action in the virtual world.
They also have an Xtrematic Machine that simulates experiences to enable a person to feel the wind blowing in their faces as they slalom down a diamond slope.
YokeyPokey VR Club
Opened in 2017, this VR club is connecting Brooklyn with numerous VR games and experiences. Their different ticket levels enable you to access different combinations, namely; immersive painting, gaming, art and 360º cinema.
Unlike other VR arcades, it targets school-agers and their parents. It is usually closed to the public for birthday parties and day camps.
Jump Into the Light
This was America's first Virtual Reality Cinema and Play Lab. They have multiple VR experiences that include; Tilt Brush and 360 videos with which they introduce customers to the world of VR. Besides that, they've also got a cool and manageable space with roller coaster simulators, and omnidirectional treadmills that allow one to enter into virtual battles and skydiving experiences with their kids. It's also the most affordable.
Futuristic VR
Futuristic VR is a Brooklyn newcomer that has a game room that looks like the '90s era European computer café. Despite that, it has all the latest games including; Rise to Glory boxing face, the Creed, Google Earth and Beat Saber.
Conclusion
With the rise of virtual reality, one can visit various places in New York City to have mind-blowing experiences. However, before an individual does that, they need to scout for the best locations that will give them the experiences they desire.