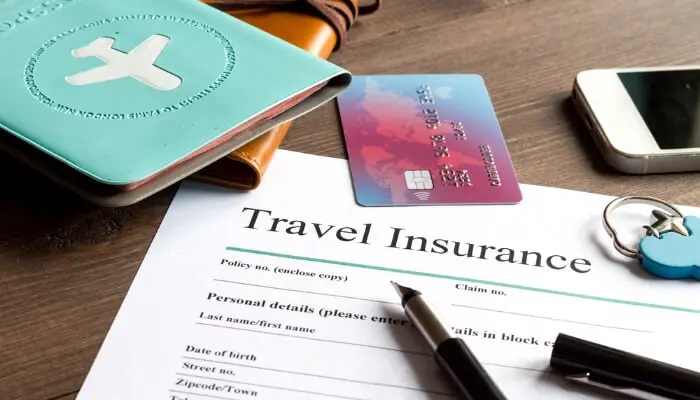 Important Insurance and Safety Tips for Women
Sheri gill, 4 years ago
4 min

read
355
Gone are the days when women would travel only in the company of men. Today, women do not hesitate to take a long and a short trip within the country as well as overseas. But no matter which part of the world you are, a solo woman traveler faces plenty of risk and stress. But they can be combated with some mindful steps. Here, we share a few of those important safety tips for the solo woman traveler. Stay hooked!
It is a tip that holds true for almost every traveler. The lighter you travel; the easier it is to manage yourself. Moreover, it keeps you safe and you are looking for a porter at every point to carry your luggage. It is easier if you choose a bag or a suitcase with roller wheels as it eases the strain of carrying luggage.
You must always research your destination of the trip well in advance and before the journey begins. Once you become knowledgeable; you can avert plenty of mishaps from happening. Instead of relying on any stranger for information, it is better to know the routes to your airport, railway station, hotel, tourist destinations well in advance. Try to research the destination as much as possible. It will help you move about like you are moving in your home town.
It is essential for any solo women to dress with extra care. Check out the norms and traditions of your destination. For instance, if you are traveling to a Muslim country; it's best to avoid shot and revealing clothes like tank tops, shorts, minis, etc. It is viewed as offensive there and you might a victim of any kind of dangerous attack.
Purchase travel insurance
It is critical for any solo woman not to embark on any trip without Comprehensive Travel Insurance. It safeguards your financial interests and helps you even with advice in the face of any adversity. Moreover, you can trust the source to give you the best and most practical advice in your crisis situation. You are safeguarded against threats like loss or theft of passport and luggage, cancelled or delayed flight, medical cover, etc. You will be able to enjoy your holiday in a stress-free manner.
A solo woman must be extra cautious about what she is speaking while on the flight. She must never disclose her final destination, plan of the trip or any important personal information while during any conversation onboard. You never know which antisocial elements overhears it and try to create mischief for you.
It is also advisable to speak to flight attendants about the country you are visiting. They will be able to tell you from experience the safe areas to visit and areas to avoid.
Let the family know of your whereabouts
One of the best safety measures is to keep somebody close to you in the loop at all times. Be it your family or close friend, keep updating them about your location every so often and whether something is bothering or upsetting you. Hence, if something goes wrong; an immediate action can be taken and possibly, the crisis would get averted. For it, it is imperative that you keep an active internet while on the go.
Thoroughly check your room
You should be mindful of the room you are checking into. It should never be at the end of a passage but close to lobby and exit, if possible. The room should be in a well-lit area. Once inside the room, do a critical inspection that there is no hidden camera or any such device installed there. This way, you can truly relax in your room while feeling safe.
We all enjoy eating and drinking when out on a trip but a single woman has to be double conscious and careful about it. It's best not to drink much. You would be more aware of any danger lurking around if you are sober. The food you eat must also be watched carefully and eaten with extreme care. One can easily mix any kind of drug into the food without you realizing it.
The best policeman and safety gadget is your gut instinct. It will always let you know of anything amiss. Hence, if you are feeling uneasy or uncomfortable about anything, do not go for it and move ahead. It could be that your driver is talking about a short and quick route but it's best not to get tempted and get assertive about sticking to the main road.
Wrapping up
The list for staying safe while on a trip for a solo woman is endless. We shared a few essential safety tips that you help you keep safe and make the best of your journey.