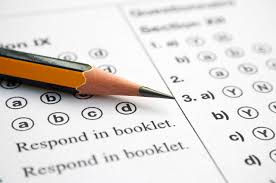 Post of an SBI Clerk – 2021: What is the Latest Salary Structure?
Paul Petersen, 3 years ago
3 min

read
292
If you're preparing for the SBI clerk examination, you might be concerned about the SBI Clerk salary 2021. If you qualify for this post, you will draw an excellent salary from the bank. After the 11th bipartite settlement, there was a hike of 15% on the previous salaries. With the next settlement due in 2022, you can expect another increase.
This article explains the latest salary structure in detail.
Pay Scale of SBI Clerk 2021
SBI Clerks, or Junior Assistants, are paid a basic salary and allowances to meet their everyday needs. The gross salary includes both.
The basic pay scale component of the SBI Clerk as per 2021 is: 11765-655/3-13730-815/3-16175-980/4-20095-1145/7-28110-2120/1- 30230-1310/1-31450.
Here's how to understand the numbers:
The starting basic pay will be 11,765, with an increment of 655 every year for three years.

After three years, your basic pay will be increased to 13,730. And for the next three years, the increment per year will be 815.

After serving for more than four years, your basic pay will rise to 16,175 with a year-on-year increment of 980.

After five years, your basic pay will increase to 15,356 with an increment of 813 per year.

Your next increment after five years will be 30,000, which will be the gross pay.

After seven years, the base salary will come to 20,095 with a yearly increment of 1145.

After another year, your basic salary will rise to 28,110, and the increment for that year will be 2120

Finally, the basic salary for the next year will be 30,230 with an increment of 1310
So after eight years working as a Junior Assistant in SBI, your basic salary will become INR 31,450.
Benefits and Allowances
SBI Clerks enjoy several allowances along with the basic salary. These allowances can be around 2% to 8% of the basic salary. Some of them are:
This is the most significant allowance you'll get as an SBI clerk. It is revised quarterly and depends on the consumer price index (CPI). If inflation is high, your DA will be higher.
Also known as HRA, it is dependent on the city you're working in. If you're working in a metro city, HRA will be higher than if you're working in tier-II cities.
Another type of allowance that SBI clerks receive is the Special Allowance. It can be anywhere between 1% and 5% of the basic salary.
City Compensation Allowance
Just like HRA, City Compensation Allowance or CCA is dependent on the city where you reside. The allowance is offered to offset the higher cost of living in metro or tier-I cities.
You'll receive medical reimbursement for the cost you might incur towards your health during your employment.
The clerks may also receive other types of allowances like furniture allowance, petrol allowance, vehicle allowance, travel allowance, etc. The figures keep on changing and depend on your geographical location. So, SBI Clerk Salary – 2021 will not be the same for 2022. With that said, it is exceptionally high as compared to other banks.