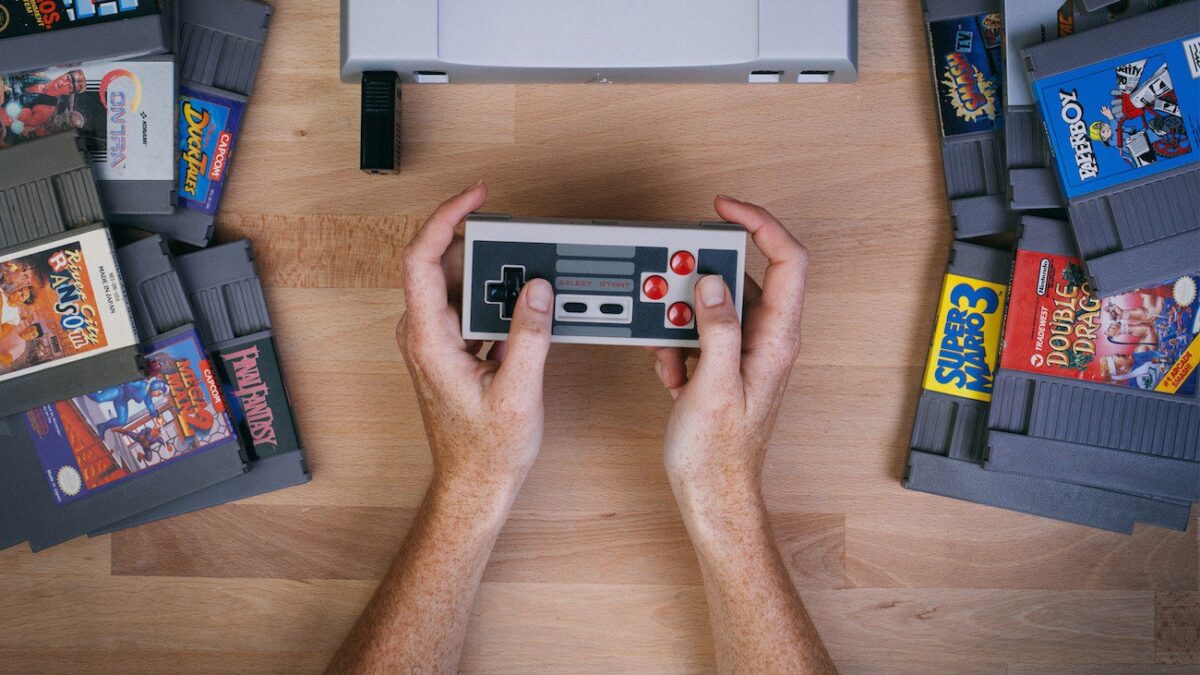 Mind-Boggling Gadgets for All Gamers across the Globe
Veronica Vaughn, 2 years ago
4 min

read
311
Many people enjoy gaming regardless of their age. From young children to people in their 40's, everywhere you look, you would find a passionate gamer deeply invested in the digital universe of their choice.
If you happen to know such a hardcore gamer, or if you are one yourself, then there are probably some gadgets that are constantly roaming through your minds. We have gathered some of the best and fanciest gaming equipment that your heart desires. So, let's have a look.
Basilisk X HyperSpeed by Razer is a top-of-the-line high-performance wireless gaming mouse. For less than $100, it allows you to experience improved DPI, a smooth and comfortable grip, and the fastest clicks that you can imagine.
This beauty is equipped with Razer's very own mechanical switches that enable you to enjoy precise and instant click responses. Moreover, you would be able to enjoy up to 6 programmable buttons and up to 2 years' worth of warranty.
Another phenomenal gadget brought to you by Razer is its multi-platform wired gaming headset. Razer BlackShark V2 comes with insane audio quality, a reasonable price tag, and a fancy yet comfortable design.
Razer™ TriForce Titanium 50mm drivers enable you to enjoy each aspect of your audio experience individually. Whether you have a taste for bass, or treble they have got you covered.
In every gamer's arsenal is a reliable high-performance router that provides them with round-the-clock connectivity. Archer C5400 by TP-Link is exactly the thing that fits this description. With features such as tri-band Wi-Fi, 1.4 GHz, and 3 co-processors, this is a machine that you should not take  lightly.
It has 8 external antennae that offer enhanced Wi-Fi coverage in the furthest corner of your home. You could even access it using Alexa voice commands. Such a device would be a waste of your money if you do not back it up with services like Suddenlink wifi offered by Suddenlink internet that provides blazing-fast internet and 24/7 customer care. And all you need to do is access BuyTVInternetPhone to subscribe to this amazing internet service today.
Not every gamer is into expensive desktops or even laptops, for that matter. For those who enjoy console experience, Sony PlayStation®5 is the machine you are looking for. The latest addition to the PlayStation family, this beast has features like an 8-core AMD Zen 2 CPU, 16 GB RAM, 8K support, and much more.
It further offers an amazing 3D audio technology that lets you get deeply invested in your gaming journeys. Whether you are in the mood for some Ratchet & Clank, or some intense action in Call of Duty, this device is an amazing host for all of them.
No gaming setup is ever complete with an exceptional keyboard providing you with all the controls, speaking about PC setups of course. SteelSeries Apex Pro is the keyboard you need if you want faster response rates, customizable keys, a durable body, and lots more.
The keyboard features the most exquisite aluminum frame that is home to the finest mechanical keys along with the most vibrant OLED Smart Display that you can imagine. The manufacturers are so confident in their product that they even went ahead and gave it an expected lifetime of up to 100 million keypresses.
The other giant of the console gaming industry, Xbox has recently introduced its all-new Xbox Series X. This monstrosity comes with an 8-core 3.8 GHz CPU, 12 TFLOPS RDNA 2 GPU, 16GB GDDR6 RAM, and a whopping 1 Terabyte of internal storage.
Furthermore, the machine conveniently supports True 4K gaming, remarkable Dolby TrueHD Atmos surround sound, and a lot more. Games like Halo 5, Assassin's Creed Valhalla, and Watch Dogs Legion will be nothing but a piece of cake for this monster to manage.
Now, if you prefer the whole gaming experience within the palm of your hands, then ASUS Rog Phone 3 might pique your interest. Known to be the ultimate gaming phone, Rog Phone 3 features the latest Qualcomm® Snapdragon™ 865 Plus 5G Mobile Platform with other useful features such as LPDDR5 12GB RAM, 512 GB storage, and a true HD 6.59″ display at its disposal.
The phone also offers dual front-facing speakers with Dirac HD Sound and integrated Wi-Fi 6 technology. This phone is perfect for those who wish to enjoy heavy mobile games such as Shadowgun Legends, Minecraft, and Shadow Fight 3 in high resolutions.
The Bottom Line
Well, guys these are the most exquisite gadgetries that almost every gamer wishes to have at their disposal. While some may seem a bit too heavy on the pocket, the level of quality they offer soon makes you forget the hit you took on your budget.