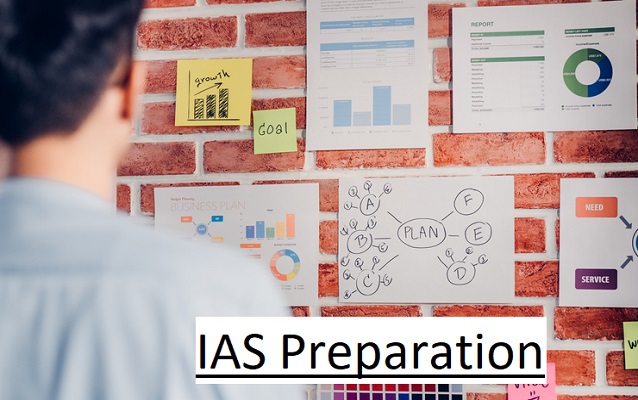 How To Increase Prelims Marks In A Month?
Danny White, 2 years ago
3 min

read
258
Now that you have to the end of your preparation for Prelims, it is time to revise. The UPSC Prelims are only a month away, and now is the time to develop a solid revision plan. However, when the end time is approaching, many students tend to become more casual in their academic approach. This is because they start thinking that all the topics are covered, and now, they can take a little bit of rest. This is where they go wrong. The best IAS coaching in Delhi is here to help you score better in the Prelims when only one month is left. 
At the last minute, there is no need to panic. Instead, follow these strategies as suggested by the various UPSC online coaching centres: 
Practice previous years' UPSC Prelims paper within the prescribed time and negative marking
You surely don't want to get panic-stricken in the examination hall. In order to avoid this anxiety, practising the papers of the previous years is the best that you can do. First of all, when you sit with an earlier year's UPSC question paper to practice, maintain the time limit denoted in the question paper. You need to understand that you will not get an entire day to finish the paper. Therefore, completing the paper within the prescribed time is a must. Also, practising previous years' papers will give you an idea about the questions that come in the exam. 
Sit for mock tests as conducted by the UPSC coaching centres 
If you look at the candidates who have topped in the previous years, you will see that they have all sat for mock tests to prepare themselves. This is one of the most unique and comprehensive policies you can follow to prepare for the Prelims, especially when only one month of the exam is left. This policy is sure to give you the best results. By appearing for mock tests, you will understand how prepared you are and which areas you need to buck up more. 
Since UPSC Prelims covers not only one subject but many, it is highly recommended to follow a religious timetable to cover all the subjects in one go. Here, let us take an example. Suppose you have kept economics to study and revise for a day. Now, it is your responsibility to divide the entire studying hours between the static and current parts. Also, do not forget to revise the notes that you have prepared beforehand. Further, in the last-minute reading, make sure that you have covered everything that comes in the question paper of the UPSC Prelims. 
Many students underestimate CSAT or the civil service aptitude test, and this is where they go wrong. You will be surprised to know that many UPSC aspirants succeed in the general studies paper but get stuck in the CSAT. To maintain parity between these two, appearing for mock tests to see how prepared you are is the best thing you can do. (Extra: in the same way, it has been observed that many candidates essay test series for mains exam, which highly scoring and plays a major role in final selection.)
In most cases, it is noticed that you prepare a strict schedule which, later on, you fail to follow. This should not be the case at all. Since only one month is left for the UPSC Prelims, you should follow a timetable and not deviate from it. For this, prepare such a manageable timetable. 
Conclusion 
Therefore, last-minute preparation is crucial. Do not procrastinate the timetable in the last one month. Before the previous month's preparation, make sure that all the topics are covered.