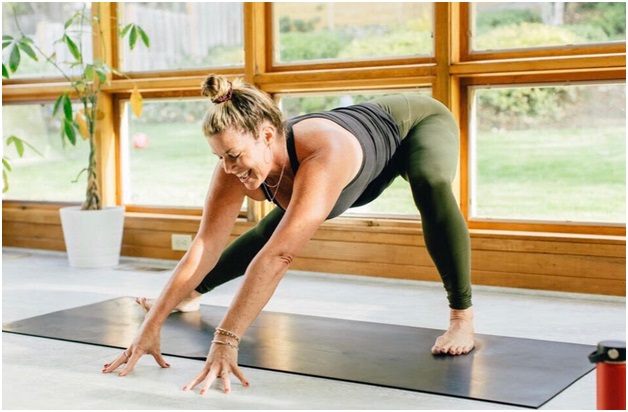 Get Personalized Online Yoga with Glo
Clare Louise, 3 years ago
3 min

read
358
Yoga practice is a way of enjoying life, and it goes further than mastering a handstand or stringing Vinyasas together. Glo is an online yoga app to support you in the journey to become the Zen human you were destined to be. By subscribing to Glo, you get unlimited access to Pilates, meditation, and yoga classes. The classes range from 5 to 90 minutes. The app currently offers more than 4000 classes from a variety of qualified yoga teachers. Glo brings you versatility, and the video lessons can be accessed anywhere and at any time at your convenience. Online yoga is poised to be the future and is currently revolutionizing the yoga community
Practicing Yoga on Your Terms
Many of us struggle to strike a work-life balance while juggling with other family responsibilities. Practicing yoga at home comes with a lot of flexibility to it. Some people may find it hard to squeeze a short session in between their schedules to a nearby studio. As a professional yoga instructor, I usually emphasize to my students the need to be consistent in practice. By using Glo, you determine all your daily workouts and practice. You also determine the time to practice your routine yoga. By choosing from a variety of online classes with ranging durations from Glo, you can squeeze in that well-needed yoga or meditation session at dawn or dusk.
Live classes can be very beneficial but are quite disadvantageous when you have other errands to handle. Due to the timelines by peers or yoga instructors, you can't take some time off. Child's pose is the only option if you have to schedule for a live class. On Glo, you can press pause and do some laundry or assume some rest without worrying about missing on anything important. Practicing yoga at home allows you to take things at your own pace.
Choose What Best Suits You
The thing with yoga is that there is a sequence for every mood. What you need may vary by the day. Glo's variety of classes gives you the allowance to choose what suits your mood each day. A Restorative Yoga class would be ideal for you if you're feeling lazy or a Power class if you need the energy. Another bright spot is that online yoga offers themed programs. These programs are usually focused on target goals such as detoxing and yoga with weights.
Cheap Prices
Glo comes at an average monthly fee of $18. Comparing that cost to an average boutique fitness class in New York that probably hovers above $35, Glo is more pocket friendly. The whole online yoga monthly package is relatively cheaper than most live yoga classes. On Glo, teachers usually set their prices, which generally ranges from as low as $10 to as much as $30.
World-Renowned Teachers
To reach a global audience, most reputable teachers with a sizeable following use platform such as Glo. If you have ever wished to attend a yoga class or session with an instructor you came across on your social media platforms, or whose books you have read, then Glo is the way to go. You manage to access some of the most reputable yoga teachers from all over the world. Many teachers offer live stream sessions to get you an individualized session. Through these live stream sessions, the instructor will give immediate feedback regarding your progress. You can also interact by asking questions and get live feedback as you go on with your practice.
People from all walks of life can now access yoga through Glo. To many, yoga is not only a routine they practice to keep stress at bay, but a way of life. It is, therefore, important that these individuals get customized yoga lessons that fit in with their lifestyles.