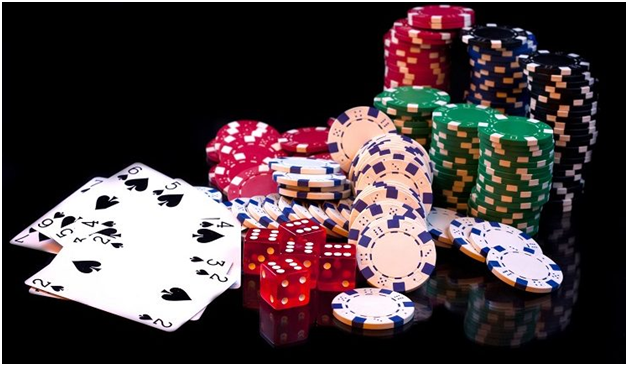 What is the different type of Slingo games?
Veronica Vaughn, 3 years ago
3 min

read
294
There are many types of Slingo games available to play online, but we will be discussing the five popular Slingo games in this article.
With Slingo games getting so popular the people at 21co in the UK has decided to put up Slingo riches in which is just like any other Slingo game and you have to match all the numbers on your screen to win a big amount of cash prize.
Slingo Riches is a game of 11 rounds where firstly you will have to select the amount which you are willing to put on a stake and then you will have to play the reel and wait for the number to come up.
You can win in Slingo riches if you complete a 5 x 5 grid just like bingo and if a joker comes up then you will earn a free spin, and you can win up to 20,000 pounds in a single game.
Slingo XXXtreme is as extreme it sounds from its name as you have 11 rounds same as Slingo riches, but this game is very fast-paced, and there is no time to waste.
If you land on any wildcard that appears on your screen, then it could potentially multiply the money you have invested by 1000 X.
Join the greatest legionaries as they march into the world of Slingo Centurion, and if you win even one match, then you will be able to double the amount of money that you have invested in playing at stake.
The aim of the match is that you match all the numbers on the reel in order to win and earn more money.
If you land on any wildcard, then the horn will be blown in-game, and it will show you that whether you can do a free spin or you can win potential money prizes.
Slingo cascade is a brilliant game made by Slingo originals as this game take you and your fellow pirate mate to the seas where you continue your search for sunken treasure.
It is just like a bingo game, but the only difference is that you are on different seas which may reward you with some different gifts.
The aim of this game is also the same that you have to match the numbers on the grid in order to win many cash prize or a wildcard will gift you a free spin.
This is a past paces game where it is similar to bingo, and the objective is to fill the number grid completely so as to win points to become the number one player.
You will have to complete the grid, and then the point you have collected will grant you money and after the match.
The famous dialogue of the banker will appear that is " Deal or no deal".
If you take a deal that means you will take the amount of money and if no deal that means you wish you play more.